There is a good article for WinToGo setup on MBP2018, along with this article and my old post for MBP2012, but they are all just good for USB drives only. If you want to do a Win2Go with a thunderbolt3 drive, several days of rebooting is ahead.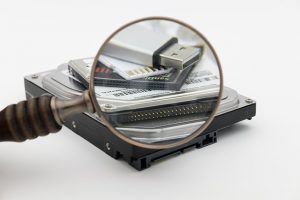 Firstly, WinToUsb won't list thunderbolt drives, making it impossible to create bootable disk. This means the old way of imagex/dism and bcdboot to make a bootable installable thunderbolt drive is your friend. Then Win10 boot setup fails with mysterious error "Windows setup could not configure to run on this computer's hardware" during the preparation spinning circle interface. Nothing googled directly helps, including the popular "msoobe" command hack. After hours of trials, this post gives the correct steps of bootable disk partitions creation. Actually, the article at the top mentioned the hack to format with "EFI System Partition", which will do the same trick to create MSR partition automatically, but the latest windows 10 seems unable to create correctly these partitions with the hack, causing the preparation setup failure.
Secondly, the Windows 1803 version won't install on thunderbolt3 drive with MBP 2018. It always fails with DMA Access Violation crash blue screen of death. DMA is related to the storage driver. Since MBP 2018 came out in the later half of the year, Windows 1809 version has the correct thunderbolt3 drivers included and will install.
Thirdly, Windows 10 boots, installs, and freezes if boot camp drivers are added into the install media. After several rebooting and studying, the problem might be related to the AMD Radeon drivers and ReLive settings. The solution is to begin setup without the add-driver step. It means that some external mouse and keyboard should be used during the install process. The built-in keyboard with touch bar as well as the trackpad won't work without boot camp drivers. So a set of external usb keyboard/mouse for the setup is necessary.
Finally, Win2Go of Windows 10 can install and run successfully now. Though, standalone boot camp drivers install might take quite a long time and hang for some USB XHCI controller. Anyway, it doesn't matter to have an unrecognized mass storage device after a forced restart. Everything works with super fast speed, including the AMD display card, the thunderbolt drive and all USB devices!
Several Updates:
The unrecognized devices listed in Win10 Device Manager could be T2 chip related devices, which are reserved only for OS X and unaccessible in Windows. Since ACPI power management is also controlled by T2, Win10 will have to use standard Microsoft driver for power management. This will sometime lead to some strange battery behaviors, like discharging even if ac power is plugged-in. The only hope is some future released BootCamp drivers.
Latest Raedon 18.40 bootcamp drivers are here, which seems to fix the power discharging issue when GPU is on.